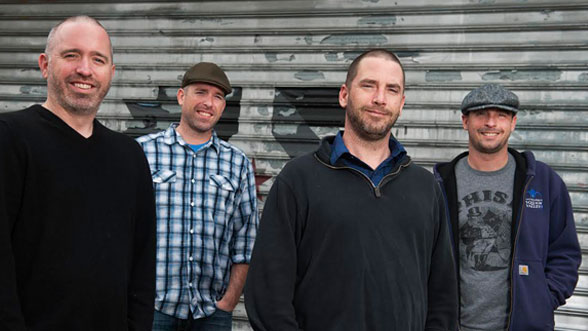 Boundary Stone Public House is a neighborhood establishment created to foster a warm, welcoming environment where people can gather to enjoy food, drink and the simple pleasures of music and good company. Boundary Stone is a place where the genuine care and comfort of our guests is our highest mission. We support our community and embrace the powerful role that business has in environmental and social responsibility. We are resolute in our desire to achieve a sustainable business and be a positive force in our community.
The name Boundary Stone is a nod to the history of the city of Washington, and the formation of the District of Columbia. Forty stones were placed as mile markers forming the original diamond shape of the District. The boundary stones remain today and are considered the oldest federal monuments in the country. Boundary Stone will strive to be the cornerstone of Bloomingdale and its surrounding neighborhoods as the place to kick back and enjoy a quality chef-prepared meal accompanied by one of our tasty craft brews, carefully chosen wines or handmade cocktails.
In Boundary Stone, aesthetics fuse to create a diverse and welcoming environment in which you can enjoy your favorite pint or indulge in the nourishment of your favorite dish. Exposed brick walls and the original tin ceiling complement the beautiful oak bar, exquisite fixtures, polished concrete floors and cozy booths and nooks, melding the old with the new. The swirl of conversation, laughter, music and a few pints will make Boundary Stone an experience as unparalleled as the neighborhood in which it resides.
The writings of English Parliamentarian and diarist Samuel Pepys describe the public house, or pub, as "the heart of England and the church as its soul." We at Boundary Stone Public House believe the people are the heart of the neighborhood, and the pub is where they will come to relax, drink and nourish their souls in the company of friends and neighbors.